Rolling Roads
Hog Hill Works Quality Rolling Roads
6 Gauge Sizes
7&1/4″
5″
3&1/2″
Gauge 3
45mm
32mm
Hog Hill Works – Rolling Roads
Since Chris & Eileen at Loco-Boxes completed the acquisition of Hog Hill Works in December 2014, the range has been enhanced, going from strength to strength. The Hog Hill Works name is well known as the specialists in the production of quality 'no nonsense' rolling road units. Being built of aluminium & stainless steel where possible, we believe they are a leader in todays market. The current range of rolling roads in both live steam & insulated versions continue to be produced as before in 7&1/4″ right down to 32mm gauge. These are all built in England.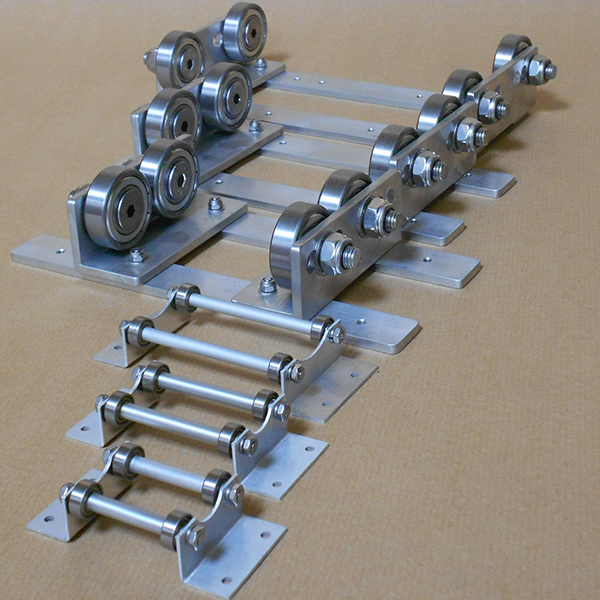 ROLLING ROADS
£14
Gauge '0' (32mm) live steam or insulated
£14
Gauge '1' (45mm) live steam or insulated
£16
Gauge '3' (63.5mm) live steam
£44
3 & 1/2" Gauge live steam
£44
5" Gauge live steam
£44
7 & 1/4 Gauge live steam
£3 for 2
'Dummy' roads (live steam) 32mm & 45mm gauges
These are prices for one unit, enough to hold one loco axle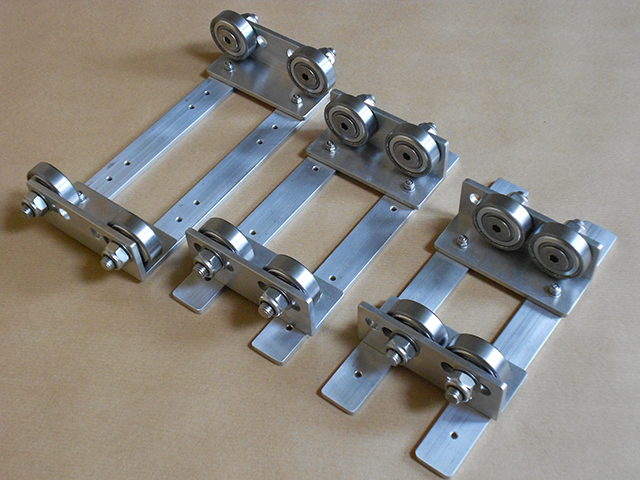 7&1/4″, 5″ with 3&1/2″ rolling roads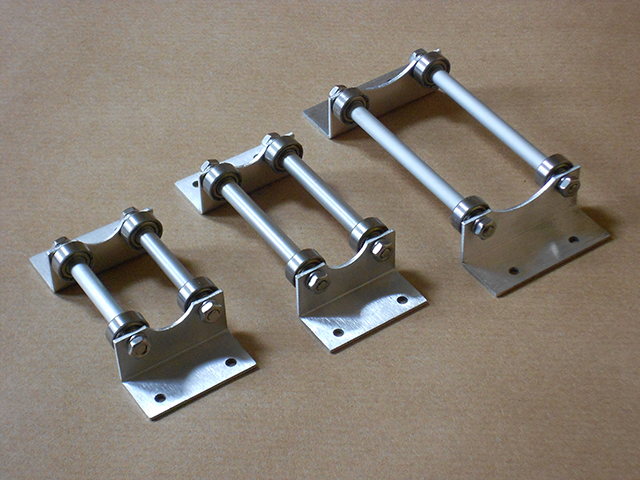 32mm, 45mm with Gauge 3 rolling roads
6 Different Gauge – Rolling Roads
Hog Hill Works offer rolling roads 6 different gauges – 7&1/4″, 5″, 3&1/2″, gauge 3, 45mm & 32mm, the last two being available in insulated versions as well as live steam. All types are currently in stock. All Hog Hill products will be available at the shows we attend with the Loco-Boxes stand & by post. We can dispatch these to any address in mainland Britain.
The 32mm, 45mm & Gauge 3 rolling roads are all supplied ready made up & the three larger gauges are supplied in kit form for you to assemble to the gauge & wheel diameter spacing you require.
Wheel & Track Standards
These rolling roads are compatable with the wheel & track standards laid down by the relevant society or association & are invaluable for;
Running in a new loco
Adjusting & testing a loco. It's amazing what you'll notice when running on a rolling road that you didn't notice on the track!
Simply admiring your loco in motion for the sake of it
There is no need to fix these units down & they will always self align better than a single rigid unit. However, holes are provided should you want to attach them to a base. If this is down, we would suggest only fixing one sat, leaving the other/s to 'float'.
More Information
If you would like some information or have any queries about the rolling roads, please don't hesitate to get in touch with us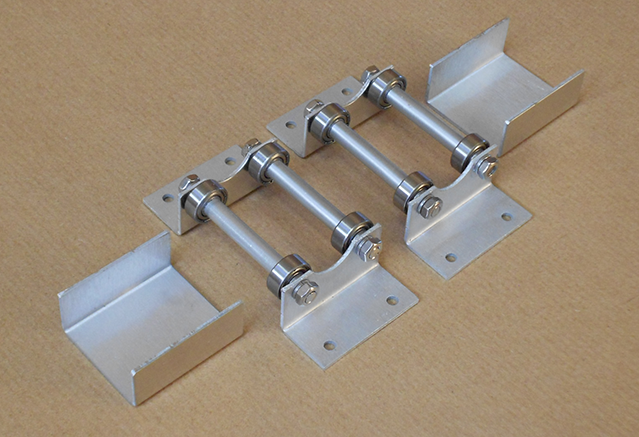 Rolling roads & 'dummy' roads like this are available in 32mm & 45mm gauges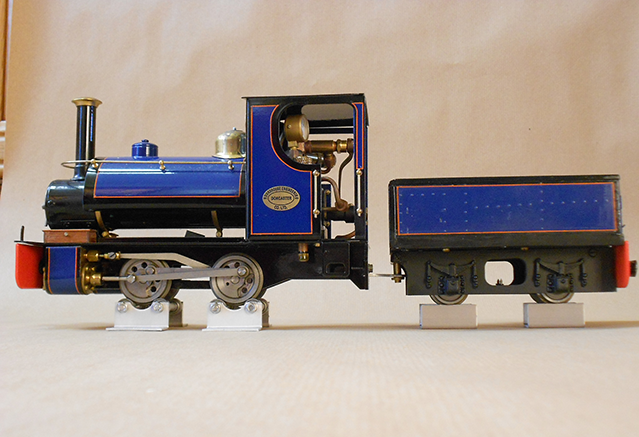 32mm rolling roads & 'dummy' roads to keep the tender or pony wheels at the correct height
Office Location
2 Bannold Box Cottages, Long Drove, Waterbeach, Cambridge CB25 9LP
Open Hours
09:00am - 5:00pm Monday to Thursday
& 09:00am - 2:00pm on Fridays
(closed on Bank Holidays)